Constitutional Sheriff Training in Minnesota Tonight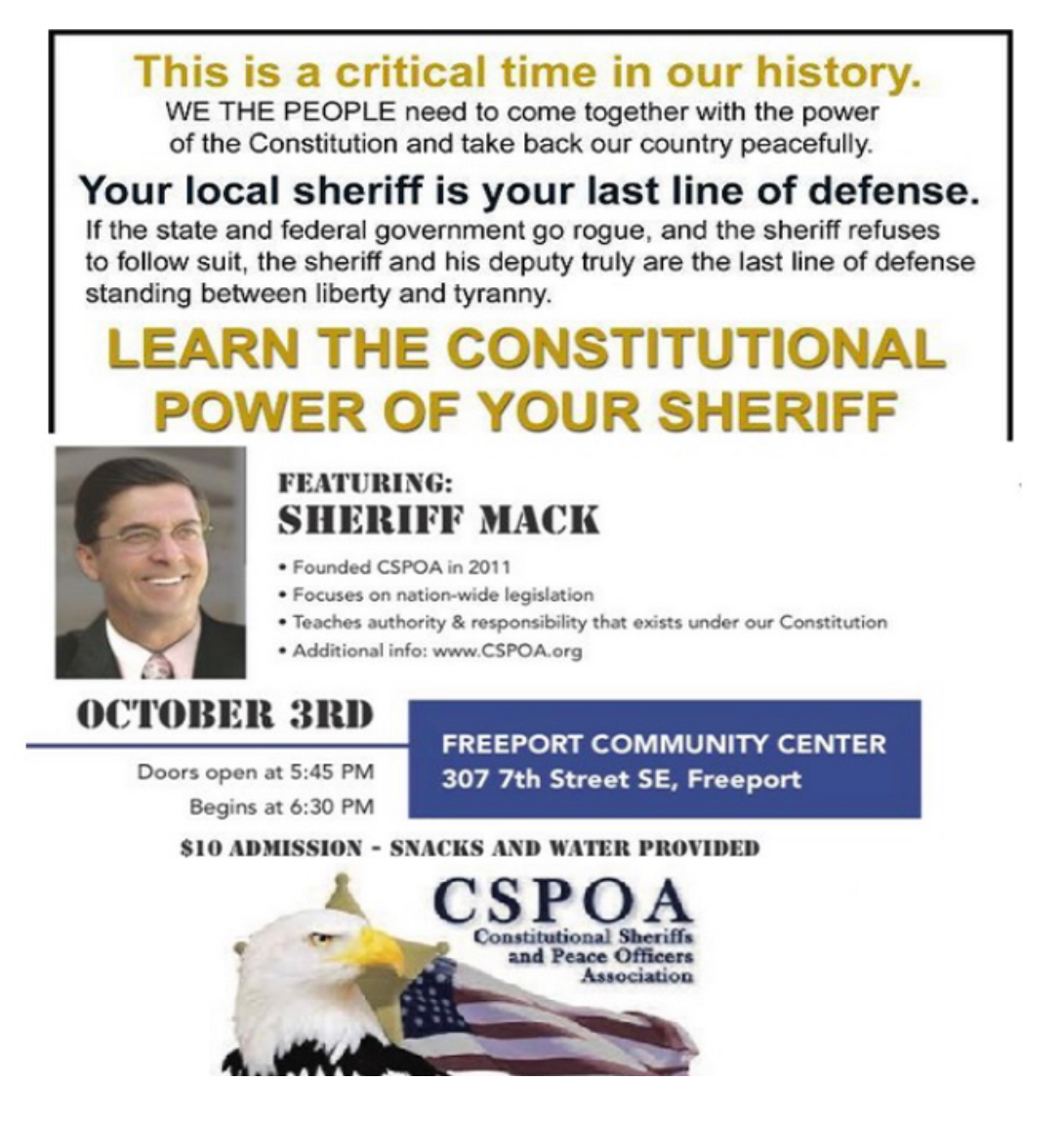 As was demonstrated in situations like the Sherburne County commissioner board meeting on August 2, 2022, Sheriffs and Deputy Sheriffs represent a critical defender of citizens' constitutional rights.
Event tonight at the Freeport Community Center featuring Sheriff Mack.
Even if the Sheriff and the Deputy do not know their constitutional roles, the people should, so they can hold those elected officials accountable.