2020 Evidence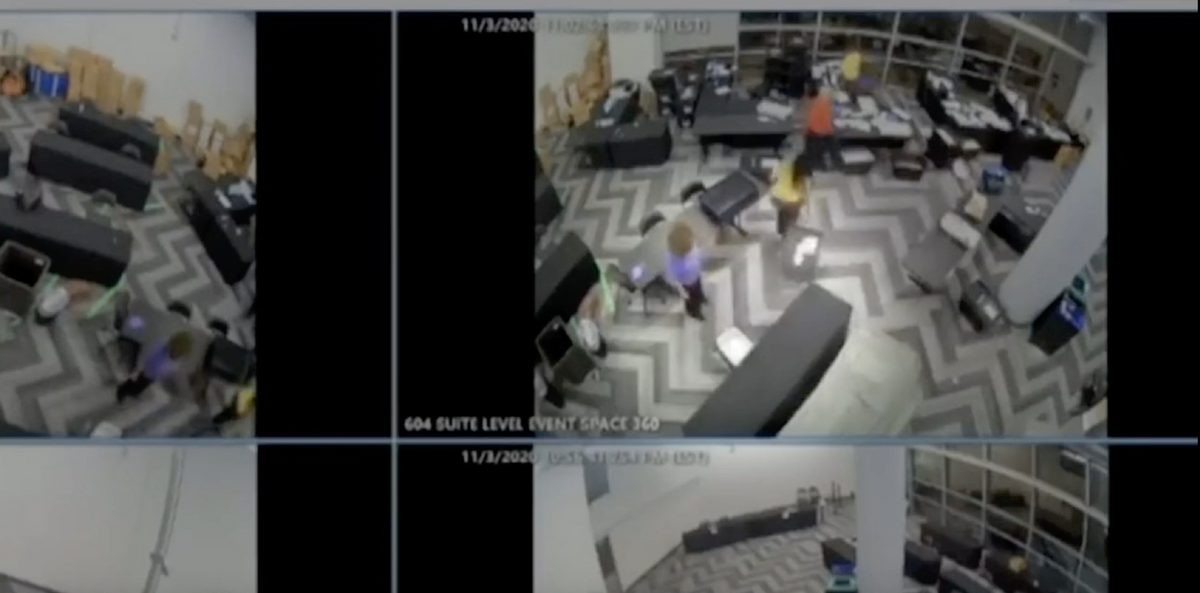 Has anyone ever asked you to show them the evidence?
Navigating an ocean of evidence has so far proven difficult. Even websites like open.ink featuring the Konnech case, which does a great job of synthesizing the findings, is not as easy to follow as it could be, and yet its finding are critical to understanding just a single layer of the election ecosystem and how election data is compromised by contracted vendors.
After two and half years, here's a succinct video to share with those getting up to speed. Keep in mind this is much bigger and deeper than a particular candidate or a particular political party. Emotions can be set aside to focus on reconciliation and choosing accountability as well as a precinct- and county-based alternative to the current election ecosystem predominately in the hands of the state and corporations.
In under 17 minutes, this detailed highlight reel provides and explains evidence from the 2020 election.
---
David Clements in Minnesota - The Greater Magistrates tour
On May 7 at 4pm - 5:30mp, don't miss the next event focused on election-evidence...
David Clements, former professor and prosecutor, will walk people through the entire voting process, input to output, identify the vulnerabilities, then provide proof of the vulnerabilities exploited. He will then provide a prescription of local advocacy.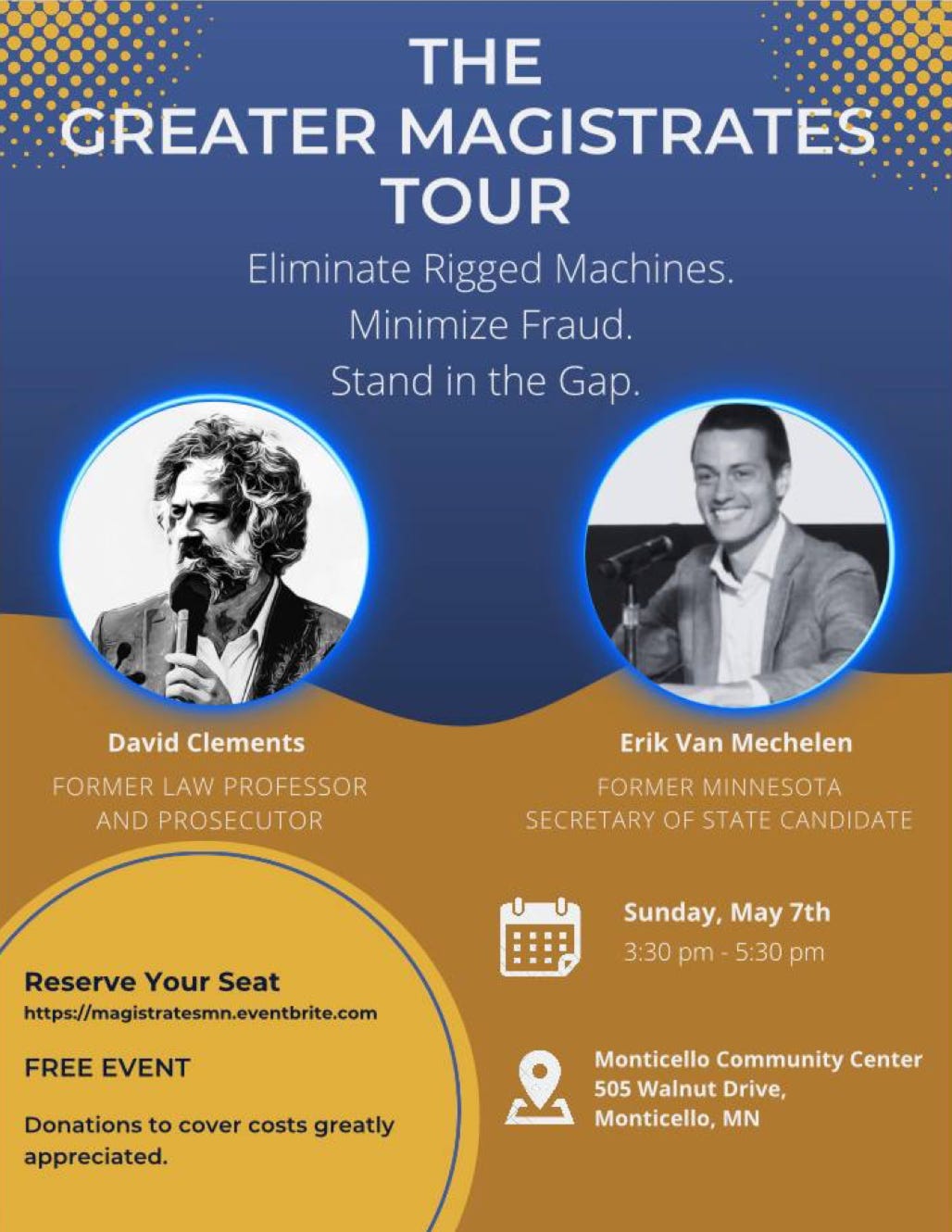 The tour name relates to Matthew J. Trewhella's book, The Doctrine of Lesser Magistrates: A Proper Resistance to Tyranny and a Repudiation of Unlimited Obedience to Civil Government - read free here: https://archive.org/details/doctrineoflesser0000trew
Reserve your seat for free - first 45 tickets receive free signed copy of first edition of [S]elections in Minnesota: An Introduction to How Machines Controlled 2020 and Why We Must Return to Hand Counting Paper Ballots.
Additionally, at the event, a small table will include handouts from select counties detailing work being done on the ground in the past three years—this is chance to get involved if you have not already done so by meeting those who have led the way.
There will also be a 'book club' signup for those wishing to exchange reading material and other references in the weeks and months to come.
Join us and bring a family member or friend, especially a skeptical one.